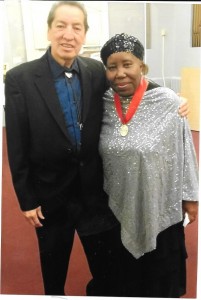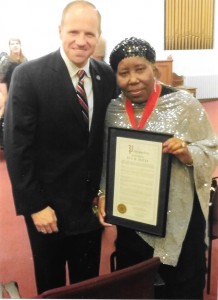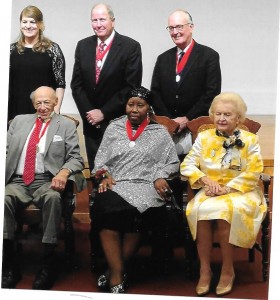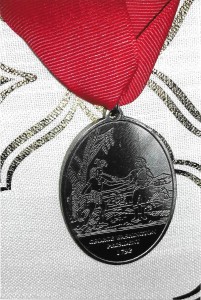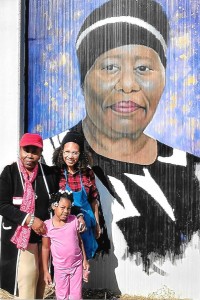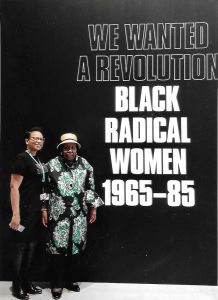 Mrs. Doyle was invited to speak
at the Albright Knox Art Gallery for
the exhibit called:
We Wanted A Revolution – Black Radical Women 1965-1985.
Mrs. Doyle gave the history of
famed Artist, Historian, and Quilter Faith Ringgold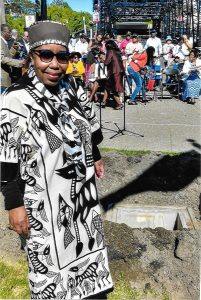 Here Mrs. Doyle is viewing the Time
Capsule at Broderick Park at the foot
of Ferry Street in Buffalo. Her published
books were included in the Time Capsule
along with other publications from area
authors as well as work from Buffalo Public
School students. The Time Capsule will
be opened in 100 years.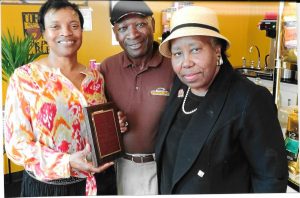 Mrs. Doyle is presenting the
Eye On History Award to business
owners Larry and Jacqueline Stitts,
owners of the Golden Cup  Restaurant.
The Eye On History Award is presented
monthly to individuals who make a positive
difference in the community. Mrs. Doyle is
the Founder of the Eye On History Award.